A day of Asian American Content hosted and curated by Jeff Yang and Phil Yu, the hosts of the Podcast "They Call Us Bruce"
In partnership with Jeff Yang — author, cultural critic and celebrity dad — and Phil Yu — the blogger behind Angry Asian Man, who co-host the popular podcast THEY CALL US BRUCE, PMX is proud to announce the ASIAN AMERICAN CULTURE CON, a full day of Asian American programming on Sunday, October 28 from 10:00 AM – 7:00 PM.
All panels are FREE with PMX registration (full weekend or Sunday only)!
More guests are being announced every week so be sure to follow the AACC Facebook Event or @TheyCallUsBruce on Twitter for continual updates.
The AACC will feature six sessions recorded LIVE for the THEY CALL US BRUCE podcast:
Time
Session
Description
Featuring
10:00 AM – 10:15 AM
LP1, GLENDALE BALLROOM 1-3
Welcome
Introductions by THEY CALL US BRUCE
– Jeff Yang
– Phil Yu
10:15 AM – 11:30 AM
LP1, GLENDALE BALLROOM 1-3
FALL TV PREVIEW: Asian Americans on TV
A talk with Asian American stars of the new fall TV season
– Jake Choi (ABC's SINGLE PARENTS)
– Keiko Agena (Hulu's THE FIRST)
– Ryan Potter (DCU's TITANS)
11:30 AM – 12:45 PM
LP1, GLENDALE BALLROOM 1-3
LIFE IN COLORS: Asian Americans in Animation
A talk with standout creators from the world of animation
– Daniel Chong (WE BARE BEAR)
– Vic Cook (show runner for STRETCH ARMSTRONG)
– Dan Santat (THE REPLACEMENTS)
– Fawn Veerasunthorn
(story editor for RALPH BREAKS THE INTERNET)
12:45 PM – 2:00 PM
Lunch Break
2:00 PM – 3:15 PM
LP1, GLENDALE BALLROOM 1-3
UP NEXT: Finding Next-Gen Asian American Talent
Looking for the next-generation of Asian American stars
– Will S. Choi (ASIAN AF)
– Snehal Desai (EAST WEST PLAYERS)
– Linda Lamontagne (casting director of BOJACK HORSEMAN)
– Kaitlyn Yang (founder of Alpha Studios)
3:15 PM – 4:30 PM
LP1, GLENDALE BALLROOM 1-3
BACK WHEN: Classics of Asian American Cinema
Looking back at three of the movies that have defined our Asian American pop culture experience
– Parry Shen (BETTER LUCK TOMORROW)
– Lynn Chen (SAVING FACE)
– Tamlyn Tomita (THE JOY LUCK CLUB)
4:30 PM – 5:45 PM
LP1, GLENDALE BALLROOM 1-3
WRITING THE FUTURE: Asian Americans in Science Fiction
Taking a leap into the (Asian) Future with science fiction standouts
– Wesley Chu (THE LIVES OF TAO)
– S. Qiouyi Lu (UNCANNY & ISAAC ASIMOV'S)
– Peter Tieryas (THE UNITED STATES OF JAPAN)
5:45 PM – 7:00 PM
MAIN EVENTS, BRAND BALLROOM
STEVEN UNIVERSE: The Most Asian American Show on TV
Talking with the stars of the epic animated series Steven Universe — the most Asian American show on TV!
– Shelby Rabara ("Peridot")
– Michaela Dietz ("Amethyst")
– Jennifer Paz ("Lapis Lazuli")
– Grace Rolek ("Connie")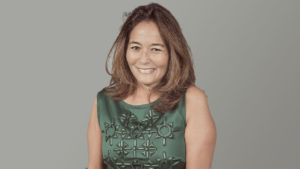 Everyone at one point or another has known a work by Linda Lamontagne! As a casting director of over 70 ...
Read More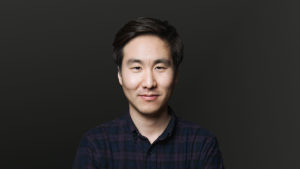 This man is Asian AF. Just kidding! Will is the creator of the hit comedy shows "Asian AF" and "Scarlett ...
Read More