Portfolio review sales will close at 11:30p.m. Pacific time November 29.
Akira "Mark" Fujita

Akira "Mark" Fujita has been working in the animation industry for 10 years. After starting in animation production on Bob's Burgers, Animals, Scooby Doo: Wrestlemania Mystery, and Green Lantern: The Animated Series he finally broke through to his true calling, and has been writing on Justice League Action, Mao Mao: Heroes of Pure Heart, and other shows at Netflix, Dreamworks, and Warner Bros.
Sapphire Sandalo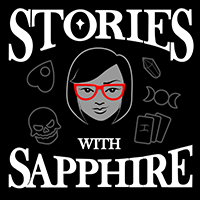 Sapphire Sandalo is an animator and podcaster in Los Angeles who's written for short-form educational series in the digital space for channels such as Frederator and Skybound Entertainment. She created the web series and podcast "Something Scary" where she told both original and adapted ghost stories, accompanied by animation. She is a part-time professor at Loyola Marymount University, where she teaches a class about the importance of diversity and accurate representation in animation and entertainment. She is currently the creator and writer of "Stories With Sapphire", a podcast that dives deep into paranormal stories and subjects.
Austin Curreri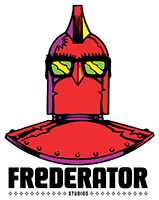 Austin first freelanced as a writer for Frederator from August 2019 to December 2019, then was asked to join Frederator as a Writer and Production Intern. His other professional experiences include freelancing as a Production Assistant for NBC, Turner, and Major League Soccer. His personal work includes "Amasai and the Meaning of Evil", which placed semifinalist in Screencraft's 2019 Fellowship Competition and quarterfinalist in their 2019 Animation Competition, and "It's All For You", which placed quarterfinalist in the 2020 Animation Competition.
Writing Portfolio Review
Our writers for the "Writing for Animation" panel, are trying to raise money for "Doctor's Without Borders"! You have the choice of either donating directly to "Doctors Without Borders", or purchase a Writing portfolio review with one of our writers. All proceeds from review purchases will go directly to "Doctors Without Borders".
To donate directly to "Doctor's Without Borders", go here: https://donate.doctorswithoutborders.org/onetime.cfm
To purchase a writing portfolio review, go here: https://www.eventbrite.com/e/pacific-media-expo-2020-personal-experiences-registration-130217707669 (please note that this URL recently changed)
How To Purchase:
Click register.
Find the package you'd like to purchase.
Check out.
Our staff will email you the email address to send your writing to.
Portfolio review sales will close at 11:30p.m. Pacific time November 29.
Submission Guidelines:
Submissions will be limited to writing samples, scripts, and pitches, with a 10 page limit.
Each submission will be assigned randomly to one of our writers from the panel.
Participants will be sent the email address to send their writing to after purchase confirmation.
Panel Description
Take part in a free live panel with writers: Akira "Mark" Fujita, Sapphire Sandalo, and Austin Curreri!
Hosted by Tiffy Wang (IchigoTofu), join us as we discuss what it's like to write for animation, their career journeys, and advice for industry hopefuls.
Panel Details
The panel will be streamed live on Twitch on November, 21, 2020 at 1PM Pacific time. Questions will be accepted during the live stream through chat.
Panel: Saturday, November 21

Time

Saturday, November 21
1PM-2PM
Panel

"Writing For Animation"
hosted by Tiffy Wang (IchigoTofu).