About Rachel Judd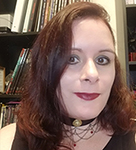 Rachel Judd has been involved in roleplaying games for over several decades, and larping for just a little bit less. She currently does things with words and games, working as a writer and editor for companies like Onyx Path Publishing, By Night Studios, and Mighty Narwhal. She believes strongly in the power of game and story to help us grow, change our perspectives, and make our lives better.
About Ev Schauer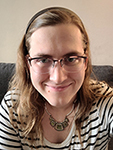 Ev has written and organized larps since 2011, starting with developing a GM-less larp system for the Roleplaying Games Club at UCI. She regularly participates in a variety of larps and organizer events, including academic larp talks. Ev is also one of the organizers of the CozyLarp LA group, and is a regular GM at Strategicon.
About Jill Barndt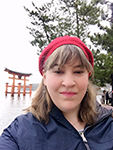 Jill Barndt is Japanese historian and has a self-proclaimed Master's degree in anime. She has been involved in the LARP community for most of her life, starting in anime LARPs as a teen and now in several SoCal area games.
Panel Description
Live Action Role-Playing, or LARP, is a unique way to experience a game. Rather than sit around a table, huge groups of players get together and physically act out the story. It's a combination of roleplay and improvisational theater. LARPs can be theatrical, parlor-style games focused on fictional politics (such as Vampire: the Masquerade), or dusty 'boffer' events in which players swing foam swords at each other (like Amgtgard or SOLAR). In Sweden and other parts of Europe, art LARPs aim to deliver tailored, emotionally-charged experiences. Some games have global reach, others are more locally focused. This panel aims to tell prospective new players how to prepare for their first LARP, and give prospective game runners advice in starting up their own troupes.
Come and see Rachel Judd, Ev Schauer, and Jill Barndt during PMX weekend, November 21 & 22.
Panel Details
The panel will be streamed live on Twitch on Sunday, November, 22, 2020 at 2PM. Questions will be accepted during the live stream through chat.
Gaming Panel: Intro To LARP
Time

Sunday, November 22
2PM – 3PM
Gaming Panel

"Intro To LARP"
with Rachel Judd, Ev Schauer, and Jill Barndt