Panel Description
Come chat with local leaders as they talk about the importance of AAPI representation in local government. These local elected officials come from different communities and represent various government entities from around the San Gabriel Valley of Southern California.
Come and see Thomas Wong (San Gabriel Valley Municipal Water District board president), Jason Pu (Councilmember of San Gabriel), Polly Low (Mayor of Rosemead), and Mike Fong (Los Angeles Community College Board of Trustee) during the PMX Charity Livestream on Twitch at 11AM on Saturday, July 17.
Submit Questions
You can submit questions for the panelists on the contact page for PMX Programming.
About Thomas Wong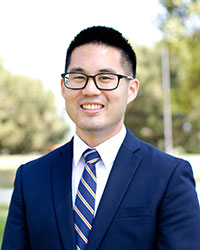 Thomas Wong is the president of the San Gabriel Valley Municipal Water District board, where he was first elected in 2012 and re-elected in 2016 and 2020. He represents the City of Monterey Park and has served as President of the Board since December 2015.
At the District, President Wong is leading efforts to ensure a clean, sustainable and affordable water supply for generations to come, and has championed efforts to better engage the community on water issues.
He also serves on the boards of Climate Resolve and Nature for All and works as a Public Affairs Manager for Southern California Edison. President Wong holds a bachelor's degree in Economics with a minor in Geography/Environmental Studies from UCLA and a Master of Public Administration from USC.
Thomas Wong was born and raised in the San Gabriel Valley and has dedicated his career to public policy and advocacy work centered in the San Gabriel Valley and Asian American community.
About Jason Pu

Jason Pu was elected to the San Gabriel City Council in March of 2013 and re-elected in March of 2017, both times with the highest number of votes. He is a graduate of Stanford University and the UCLA School of Law, served as Mayor of the City of San Gabriel in 2015-2016 and 2019-2020 and is currently a candidate for CA State Assembly for the 49th Assembly District.
Jason is a business attorney with his own practice in corporate, finance and real estate. He began his professional career in a prestigious Silicon Valley law firm where he represented venture capital firms, technology companies, banks and financial institutions.
He has been actively involved with nonprofit, community and political organizations his entire adult life. As a student activist at Stanford, Jason was instrumental to bringing an Asian American Studies program to the university and opposing Proposition 187. He served as a legal services volunteer with the Support Network for Battered Women (now part of YWCA of Silicon Valley) and the Asian Pacific American Legal Center (now Asian Americans Advancing Justice – Los Angeles). He served as a pro bono attorney through Kids in Need of Defense helping a minor girl who was a victim of human trafficking obtain a visa through Special Immigrant Juvenile Status. For more info, please visit https://jasonpu.com.
Jason is currently the First Vice President of the League of California Cities – API Caucus; the Chair of the Transportation Committee and a member of the Executive Committee for the San Gabriel Valley Council of Governments; and a published author and frequent public speaker against the recent rise in anti-Asian hate crimes and incidents. Jason also continues to support numerous other nonprofit, community and political organizations.
About Polly Low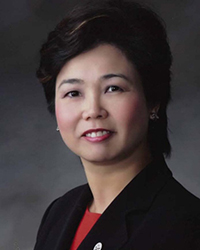 Polly Low is currently serving as the Mayor of City of Rosemead. As a Rosemead resident for over 30 years, Mrs. Low became active in the community in early 2005. In 2005, former Senate Majority Leader Gloria Romero honored her as the Woman of the Year for her involvement and willingness to step up and fight for her neighbors. She received an award from former Congresswoman Hilda Solis in 2007 in recognition of her commitment to the advancement and advocacy for women. In 2014, Mrs. Low also received the Women of Distinction Award from Congresswoman Judy Chu for her dedication, compassion, and selfless commitment to the community.
Polly Low served as the President of the Chinese Elected Officials (CEO) from 2013-2015. She is also involved League of California Cities by serving as one of the Board of Directors in 2016 and served as the President of the Asian Pacific Islander (API) Caucus in 2015-2016. At the national level, Mrs. Low is now serving as the President of the Asian Pacific American Municipal Officials (APAMO) of National League of Cities. She is recently appointed by State Assembly Speaker Anthony Rendon to serve as a Commissioner on the California Commission on Asian and Pacific Islander American (APIA) Affairs.
Mrs. Low received her Bachelor's Degree in Math/Computer Science from UCLA and her Master's degree from Loyola Marymount University. She has worked in the aerospace industry for over 30 years and is currently employed by Raytheon as a Software Engineering Manager. She has been married to her husband Ving for over 25 years. They are proud parents of three children, Kevin, Matthew, and Kristi.
About Mike Fong

Mike Fong serves as Trustee of the Los Angeles Community College District, the largest community college district in the country. Mike is also a current and past member of numerous other committees in the district. Mike also currently serves on the Diversity, Equity, and Inclusion Task Force for Community College League of California and serves as Board Member for the Asian Pacific Islander Trustees & Administrators (APITA) Association.
Mike also serves as Director of Policy and Government Relations for the City of Los Angeles Department of Neighborhood Empowerment. Mike worked with the Los Angeles Economic & Workforce Development Department on youth employment and education programs including the Hire LA Summer Youth Employment Program, Cash for College, and the Bank on Los Angeles programs. Mike also audited and monitors various YouthSource Center agencies which help youth pursue educational goals and job training programs.
Mike previously served as the East Area Director for Los Angeles Mayor Antonio Villaraigosa. Mike was the Policy Director for Workforce Development in the Mayor's office and the Senior Liaison to the Asian Pacific Islander community in the City of Los Angeles. Mike also previously served as Field Deputy for former Los Angeles City Councilmember Ed Reyes.
Active in the community, Mike is the past Chair of the PBS Southern California Asian Pacific Islander Community Council. Mike also serves as a Board Member of the White Memorial Medical Center Community Leadership Council. Mike also as a Board Member and Immediate Past President of the Los Angeles City Employees Asian American Association. Mike has also served on the UCLA Alumni Association Board of Directors and was President of the Asian Pacific Alumni chapter of the UCLA Alumni Association. Mike also was on the founding board of the New Leaders Council Los Angeles chapter.
Mike graduated from California State University at Northridge with a Master of Public Administration in Public Sector Management & Leadership and from University of California at Los Angeles with a B.S. in Psychobiology and a minor in Education.
Panel Details
The panel will be streamed live on Twitch at 11AM on Saturday, July 17, 2021. Questions will be accepted during the livestream through chat.
AAPI in Local Government

Time

Saturday, July 17
11AM – 12PM
Representation Panel

AAPI in Local Government
with Thomas Wong, Jason Pu, Polly Low, and Mike Fong